6 Delicious & Healthy One-Bowl Meals
Jennifer Segal
| Huffington Post | December 7, 2017
It's easy to eat healthy during the holidays with these convenient and delicious one-bowl meals
Click To Tweet
I don't know why, but food just seems more appealing when served in a bowl. From hearty salads to cozy soups, these one-bowl wonders are all easy to make and good for you, too.
1. Chicken & Quinoa Burrito Bowls with Spicy Green Sauce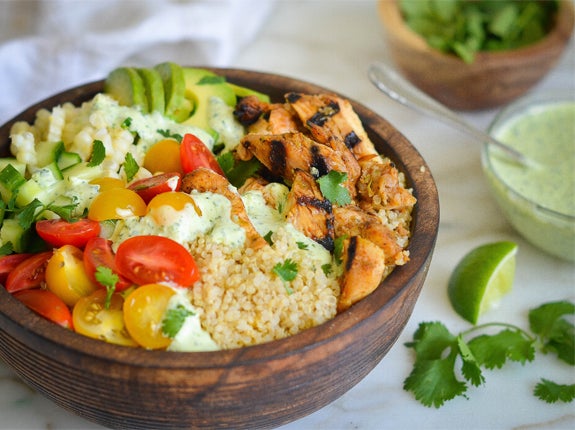 The dish is really three stand-alone recipes in one: an easy, flavorful grilled chicken recipe; an addictively creamy and spicy yet cooling green sauce that you'll want to put on everything; and foolproof quinoa. The toppings are up to you – fresh corn, beans, tomatoes, cucumbers, avocado, or whatever your heart desires. GET THE RECIPE
1. French Lentil Salad with Goat Cheese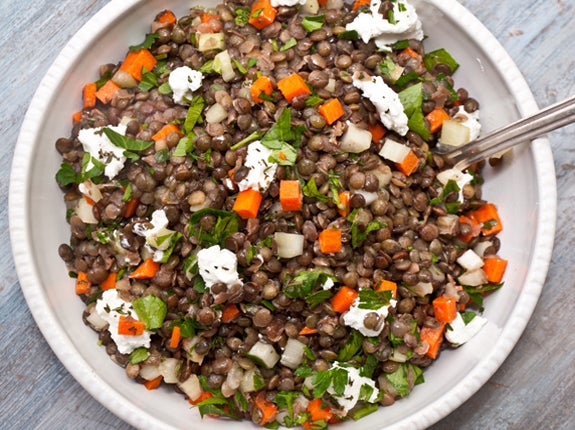 I make this hearty lentil salad when I get fed up with hasty on-the-go lunches and am craving something wholesome. It's made with French green lentils, which are ideal for salads because they hold their shape when cooked. GET THE RECIPE
Not only do these hoisin-flavored beef bowls appeal to kids and adults alike, they can also be made in just 30 minutes from ordinary supermarket ingredients. And the beauty of "bowls" is that everyone can create their own. Like it plain? Go for it. Want to dress it up with scallions, crunchy veggies, and cashews? Yes, please. Eating low-carb? Skip the rice and spoon the beef into lettuce cups. I promise, you can't go wrong! GET THE RECIPE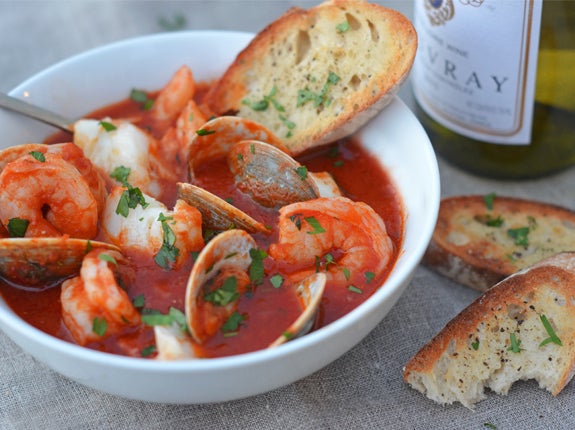 Brimming with fresh seafood in a tomato and wine broth that tastes like the sea, cioppino (pronounced cho-pee-no) is a rustic Italian-American fish stew. Serve it with garlic bread, focaccia, or a baguette for sopping up the broth — and don't forget a second bowl for shells and plenty of napkins. GET THE RECIPE
5. Thai Chicken & Rice Noodle Soup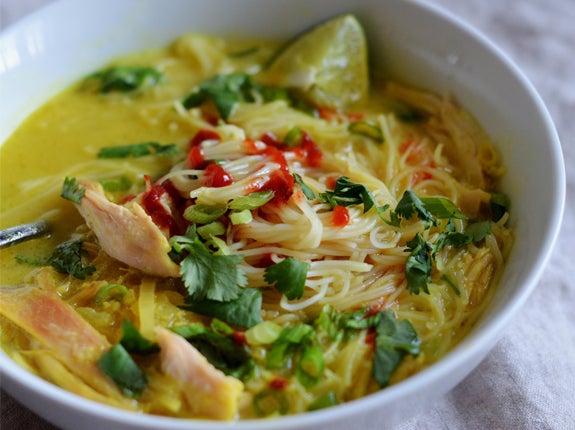 This fragrant, warming chicken and rice noodle soup is made with a rotisserie chicken and pantry staples, so it's almost instant gratification. I guarantee it will leave you feeling cozy, happy, and all warmed up. GET THE RECIPE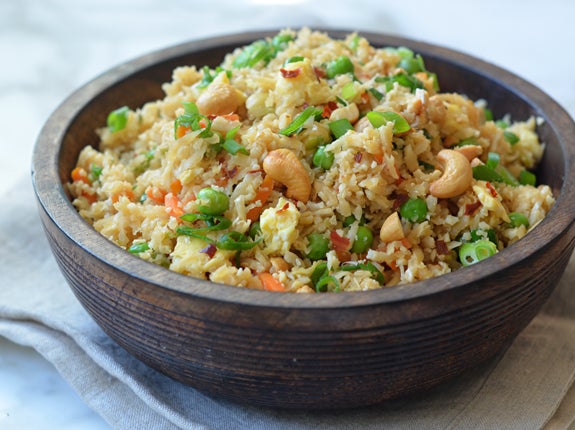 Grated cauliflower really does taste similar to rice, or at least it behaves similarly by soaking up all the flavor of its seasonings. In this quick and easy recipe, I've sautéed cauliflower rice with aromatics, vegetables, soy sauce, and eggs, like Chinese-style fried rice. It's a healthy, low-carb dish that's hearty enough to serve as a main course. GET THE RECIPE
This article originally appeared in The Huffington Post https://www.huffingtonpost.com/entry/6-delicious-healthy-one-bowl-meals_us_593abaa2e4b094fa859f17b6?ncid=txtlnkusaolp00000619
This article was written by Jennifer Segal from Huffington Post and was legally licensed through the NewsCred publisher network. Please direct all licensing questions to legal@newscred.com.